最贴近人体细胞的
Reverse Organic Water
What is Reverse Organic Water?
Minano _ Reverse Organic Water, A custom made water base on human cell memory. By utilised the technology of Bio Physics, the water which explore in polluted environment, will carry polluted memory. These will be replaced by Human cell memory thru the process of Bio Physics information design by ARTech. Minano is able to remain under stable condition including temperature difference, as well as boiling. The similarity of Minano memory and Cell memory is at 91%, it exhibit fast absorptions within human cell, skipping the process of water dissolution before entering cellular wall. Human body contain 94% water, hence Minano water is one of the best solution for keeping body performance including Metabolism and Health Balancing.
Fast-Paced Lifestyles, Gradually eroding your health
Do you know it? That's why we drink more water, to take care our life
The Major helps for drinking MINANO
THE FACTS OF MINANO DRINKING WATER
Vascular Endoscope image after Minano water in 20 minutes, Vascular relaxation increases 20-30%,blood circulation improve 2 to 3 times.
SAFETY TEST BY SGS
SGS is the world's leading testing, inspection and certification company, Head Quarter base in Geneva Swiss.
Awakening Sports Energy and Stamina
Brewing Baby Milk Powder to avoid any illness
Help to moisture your skin while Working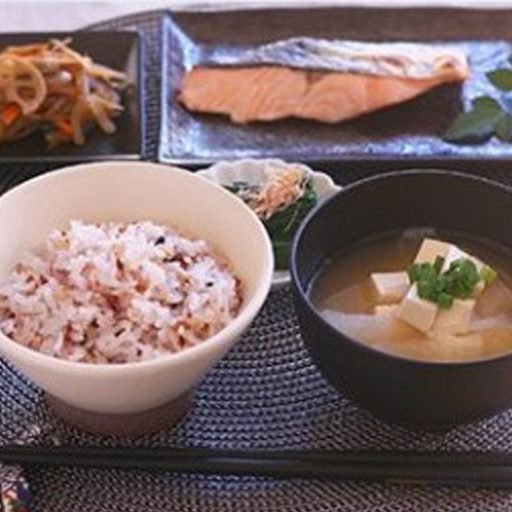 Cook your breakfast, lunch and dinner
Family Gathering
We are committed to satisfying customers
Hi, I am SC. I had always been troubled by acid reflux and bloating for years. Despite my condition, I tried not to take medicine as much as I could and that only made things worse. The nutritionist had even warned me that my blood test chart didn't look good, and in the middle of the pandemic, I had yet to go for a further health check. I understand that people generally drink 2L to 3L of water a day, but I would dread it simply because my stomach could hardly take it especially with my bloating problems, which might lead to frequent toilet visits. That's kind of embarrassing during working hours, which tells why I didn't like drinking as much water as I should be. This had been a psychological burden of my health all this while despite knowing the importance of water, just my body could hardly handle it. One day, Joanne had an idea. She introduced me the Minano water, a health solution deriving from biophysics technology known as AR Tech, and so I gave myself a try. I started to drink Minano on 1/12/2020 and after 3 days of doing so, the first obvious bodily reaction was that my menopausal hot flushes began decreasing day by day. And I think this was further relieved by the I-comfort I applied on my lower abdomen. The strange thing at the beginning as I started with Minano was that the more I consumed it, the thirstier I became. And unknowingly, my daily water intake even exceeded 3L. To my surprise, I never had to hit the toilet as frequent I did before while my stomach was no longer troubled by bloating and discomfort. I got curious and so I wanted to learn more about Minano, and I found that it can help break down fats. That's really important to me, because when I was young, I had my gallbladder removed and I was always worried about the burden on my liver. As luck would have it, I found Minano, and just through water drinking, it helped solve all those nagging problems. I also found that my bowel movement had become very smooth ever since. One of the happiest things was that my cold hands are gone as they can now keep a normal temperature while my skin won't dry out easily anymore. I feel energetic, even without a nap, I think I could still last the whole day! Thanks to the benefits of Minano, I think I have found a remedy for dealing with physiological stress and discomfort that had been troubling me for years. I hope that the sharing of my experience could help more and more people cope with similar stressful health problems. Thanks a lot Joanne Low for introducing Minano to me, and also endless thanks to Manns, the founder of such a great product.
Hi, I am Li Hui, a high school teacher. I wanted to try Minano because I concerned about detoxification and keeping my body healthy all the time is very important, and so I have been drinking it since 24 June 2021. At the beginning, I only had 3 litres a day because of stock shortage. And when the stock returned as usual, I could then drink more than 6 litres a day. Prior to drinking Minano, I had always been troubled by anemia, causing my body to get tired quickly with a lack of vigour. However, one month after the consumption, the health check report that came in really surprised me! Anemia was gone while the blood index was excellent! Of course, I won't get tired easily anymore where I would feel more vigorous with more stamina to last the whole day. And so I would like to share the Minano good news with all of you for health improvement. Endless thanks to Artech and Minano for restoring the long-gone health on me.
Hello everyone I'm Dr. Steven Ngan, It was my father's severe knee pain that actively looked for a remedy, that led me to Ionman and Minano water. My father had spent a lot of money on knee injections and medication but the pain came back again after a short while. Therefore, with regard to health products, I have always been very cautious, and I am very fortunate to learn about Minano from my friends, this time my father's knee problem has been greatly improved by using Ionman. Two months ago, my father was unfortunately diagnosed with terminal cancer. I realized that Minano can relieve his pain and relax the pain of inflammation in the body, so I let him drink Minano. But unfortunately, the cancer cells spread too rapidly in a short period of time. In the past year, due to prolonged exposure to air conditioners in the office, my health has deteriorated significantly, especially since I have difficulty sweating. I asked Manns and Mei, and they suggested that I drink Minano water. Since June 2021, I have continued to drink Minano, at least 1.5 L to 3 L a day. I am very happy because after a few weeks of drinking, I can sweat naturally again. I have learned that Minano has primitive memories that help to activate cells and allow cells to maintain their normal state. I have already experienced this. During the drinking period, I can easily sweat and my body no longer feels blocked. I am really happy. I also think that the penetration effect of Minano water is very good. It can effectively replenish the water lost by the cells. Unlike drinking ordinary water, the frequency needed to go to the toilet is also reduced as the water is well absorbed by the body. As stated in the information, after drinking Minano, the blood circulation will be accelerated by 2-3 times, and the temperature of the palms and feet will be obviously maintained. This is like helping the body perform aerobic exercise, making the body easier to sweat, perspiration and detoxification, and my skin also feels fresh and breathable. Water is the main component of our body. This includes metabolism, maintenance of cell regeneration, as well as the immune system, especially the index of immunity, which is absolutely proportional to the amount of normal drinking water. Sometimes it is inevitable that I am too tired and lack of rest. After drinking minino, I feel more thirsty. It reminds me that my body needs more water. I sincerely hope that my experiences can be used for your reference and help more people in need, because Minano has definitely benefited me and my family. The reason I applied for Kota Bharu, Kelantan's Minano stockist is that I hope to benefit people and let them have easier access to Ionman and Minano products. So they don't have to face the transportation problems as I faced before. I would like to take this opportunity to thank ARTech, Ionman founder Manns Goh, and my good friends Mei Ng and Wong, for bringing me Minano and Ionman, as well as the surprise of ARTech technology. The gift of health.
大家好 我是 Zena Rachel Ong 王嫣。 由于工作的关系,我经常晚睡,肌肤容易干燥, 家里已经用着三种不同的水机,期待肌肤保湿,但一直没有找到理想的效果。 我有胃病,胃部容易生风。 自从Manns老师介绍了 Minano有机还原水,我被独特的工艺吸引,所以尝试饮用了一段时间。 主要是Minano 含有带动细胞活化,修正偏移的细胞记忆,让细胞可以在短时间内回归正常的运作。 开始温热喝了Minano ,就感觉更加口渴,搞清楚之后,原来它是快速渗透进身体的细胞,为细胞补充水分。 的确,喝了Minano有机还原水之后,我觉得我的身体确实能够吸收大部分的水,可以喝很多,但不会涨胃,也不像过去喝水的经验,一喝下去,不久就想上厕所。 在饮用的这段期间,我很高兴的发现,我的皮肤变好了,而且肚子也不再生风了! 这一点和水机过滤出来的水,确实有大大的不一样,一般过滤器的水喝多了,肚子会生风,由于身体无法吸收,也容易拍出来。 其次,Minano有机还原水,在加温至50度时饮用,可以加速排毒,稳定血压和血糖,避免恶化,有效管理这些文明疾病。 我去年8月已经开始饮用 Minano有机还原水,一年多来,肤质改善很多。 我也很高兴有机会争取成为Minano的stokist, 把好的水,分享给大家。 无论是健康或是亚健康的人,水是最简单的保健方式。我认为换一种品牌,就能达到全方位健康的目的,那非常值得。 最后我要感谢AR TECH 公司,提供这个维持健康的水。更也要感谢研发人 MANNS GOH老师。
更多 Minano Drinking Water 资讯
Below are the Minano Drinking Water purchase options
Minano

(package: 5 carton (1.5L x 6 bots))

RM

210

Minano

(package: 5 carton (5.5L x 2 drums))

RM

210

Minano

(package: Special Promotion 10 carton (5.5L x 2 drums))

RM

378

Minano

(package: 60 carton (1.5L x 6 bots))

Minano

(package: 60 carton (5.5L x 2 drums))